Oproti běžným klávesnicím poskytují herní řadu přidaných funkcí a nastavení. Jsou robustnější a přizpůsobené pro herní účely a zátěž. Cena se pohybuje v závislosti na vlastnostech a výrobci.
Continue
Rozdělení druhů klávesnic
Herní klávesnice dělíme na mechanické a klasické, které používají membránu. Hlavní výhodou mechanických klávesnic je jejich rychlost odezvy při stisknutí, díky které získáváte výhodu oproti uživatelům, kteří mají klasickou klávesnici. Mechanické klávesnice jsou dražší a hlučnější oproti klávesnicím klasickým.
Mechanické spínače
Existuje několik typů spínačů, které se liší svou hlasitostí, rychlostí a silou potřebnou pro stisknutí. Zde je charakteristika nejrozšířenějších.
| Model | Cherry MX Red | Cherry MX Black | Cherry MX Blue | Cherry MX Brown | Cherry MX Speed |
| --- | --- | --- | --- | --- | --- |
| Spouštěcí síla | 45 g | 60 g | 60 g | 45 g | 45 g |
| Vzdálenost klávesy | 4 mm | 4 mm | 4 mm | 4 mm | 4 mm |
| Bod sepnutí | 2 mm | 2 mm | 2 mm | 2 mm | 1,2 mm |
| Hlasitost | Tichý | Tichý | Hlasitý | Tichý | Tichý |
Přizpůsobení
Důležitou vlastností klávesnice je také její ergonomičnost, zde se můžeme například rozhodnout, zda používáme Num Pad či ne, neboť při jeho odebrání zkrátíme vzdálenost mezi myší a klávesnicí. Díky tomu je používání klávesnice příjemnější a zlepšuje herní prožitek. Existují také klávesnici, které umožnují Num Pad odpojit a následně připojit zpět.
Podsvícení
Herní klávesnice často mají různé druhy podsvícení, které zlepšují přehlednost. Podsvícení klávesnice je většinou programovatelné. Díky tomu si můžete učit jas, barvu, případně i kombinace jak vaše podsvícení bude vypadat.
Makro klávesy
Další vlastností jsou různé macro a media klávesy sloužící pro snadnější ovládání. Macro keys jsou programovatelné a lze jim přiřadit různé funkce, k jejiž spuštění by bylo klasicky potřeba vice kláves.
Hide description
Was this information useful?
This form is for collecting Feedback Only. If you have any other inquiries, please our Customer Care team here.
Is something missing or displayed incorrectly? Let us know your suggestions so we can improve the website and customer experience.
Best Deals
1.
Gaming keyboard wired with mechanical switches, backlit, czech keyboard localisation, USB
2.
Gaming keyboard wired, backlit, czech and slovak keyboard localisation, USB
3.
Gaming keyboard wired, backlit, czech keyboard localisation, USB
Herní klávesnice
Potřebujete kvalitní herní výbavu, která udává budoucí trendy? Pak naskočte na vlnu značky Alienware...
Společnost Adata už je dlouhou dobu výrobcem kvalitního vybavení pro všechny náruživé hráče počítačových...
Každý hráč potřebuje čas od času vyměnit svůj arzenál příslušenství. Ten čas nastává právě nyní, protože...
Pořiď si na Alza.cz jakékoli přísluško značky Logitech, přihlas se do loterie a třeba právě ty získáš...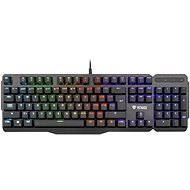 YENKEE YKB 3500 KATANA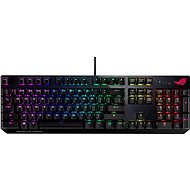 ASUS XA02 ROG Strix SCOPE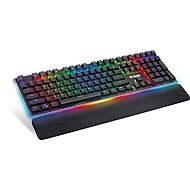 YENKEE YKB 3400US PANZER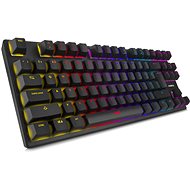 Niceboy ORYX K300X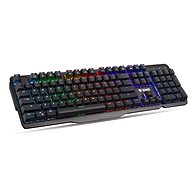 YENKEE YKB 3500US KATANA
Herní klávesnice
In the category Herní klávesnice on Alza.cz, we currently have a total of 239 products, which you can easily buy online and get quickly delivered. See all of your purchases and make orders on our easy-to-use app.
Enter product name
Note (link, Part number etc.):
Check out products sorted by price starting with the lowest price in the category cheap herní klávesnice
Check out products sorted by price starting with the highest price in the category best sellers, best herní klávesnice
You'll find products sorted by reviews starting from the highest ranked in herní klávesnice reviews