Herní myši se oproti kancelářským liší v mnoha ohledech, jsou odolnější, příjemnější na dotek a používaní. Mezi jejich přednosti patří také rychlost a přesnost. Existuje mnoho druhů a jejich provedení se liší podle herního žánru, na který jsou určené.
Continue
Herní myš vybírejte podle toho, co hrajete
Myši na akční hry
Jsou drobnější a jednodušší než myši pro strategické hry. Mívají méně tlačítek (pravé a levé + další 2–3), což je u akčních her výhodou. Mnoho tlačítek by se při hraní spíše pletlo a ani byste je nevyužili. K hraní stříleček pak doporučujeme modely s funkcí Double-shot, případně Triple-shot. Zbraň ve hře při jednom stisku tlačítka vystřelí dvakrát, respektive třikrát.
Myši pro strategické hry
Strategické hry (např. League of Legends, Dota) často vyžadují pro některé akce stisk více tlačítek najednou. K jejich hraní se proto hodí myši s více programovatelnými tlačítky. Některé modely jich mají až 10.

Myš pro akční hry

Myš pro strategické hry
Držení
Pro výber je důležité si vybrat zda chceme myš univerzální, či specializovanou pro praváky nebo leváky. Některé myši také nabízí prostor pro odložení malíčku, kdežto některé ne – v tomto případě se většinou jedná o pouhou preferenci uživatele.
Připojení
Drátové
Oproti podobně vybaveným bezdrátovým myším bývají drátové modely levnější a napájí se přímo z PC (nemusíte dokupovat baterie nebo je nabíjet). Při hrání vás však může limitovat délka kabelu, který navíc občas překáží. Připojují se skrze rozhraní USB.
Bezdrátové
Při hraní vás nebude limitovat kabel (od počítače mají dosah cca 10 metrů). Jsou napájené prostřednictvím tužkových, nebo mikrotužkových baterií, případně dobíjecím akumulátorem. Nevýhodou bezdrátových myší je, že oproti drátovým modelům mívají zpravidla horší odezvu, což neplatí u nejlepších modelů herních myší. Existují i bezdrátové myši s odezvou pod 2 ms. Ty jsou však ve srovnání s podobně vybavenými drátovými modely dražší. Nízká odezva je přitom vykoupená vysokou spotřebou energie.
Typy bezdrátových myší
WiFi – vyžadují oproti BT myším připojený přijímač, zaberou tak jeden USB port počítače. Mají mnohem menší odezvu, než BT myši.
Bluetooth – na rozdíl od WiFi myší nezaberou žádný USB port (propojí se s Bluetooth v počítači). Ve srovnání s podobně vybavenými modely s WiFi bývají Bluetooth myši dražší (u levnějších modelů, ve vyšší cenové kategorii se situaci obrací)
Na co dalšího se při výběru herní myši zaměřit
Snímač
U herních myší je důležitá přesnost snímání. Vyrábí se modely s optickým, nebo laserovým snímačem. U kvalitních myší se nedá všeobecně označit žádná z technologií za lepší, protože každá má své přednosti i zápory.
Citlivost
Velikost DPI (dots per inch) určuje jakou vzdálenost urazí kurzor myši při jejím pohybu. Při vyšších hodnotách je myš citlivější na pohyb. V tomto případě neplatí úměra vyšší je lepší, ale pro optimální užívání je vhodné uspůsobit velikost DPI vykonávané činnosti.
Možnosti individualizace
U některých dražších modelů lze nastavit rozměry a pomocí vyjímatelných závaží i hmotnost.
Podsvícení
Jednobarevné – podsvícení svítí stále jednou barvou a zpravidla nelze vypnout. U herních myší do 600 Kč.
Vícebarevné – zpravidla si můžete vybrat z 5-8 barev podsvícení, které lze i vypnout. Bývají jím vybavené myši s cenovkou v rozmezí 600-2000 Kč.
RGB – můžete si vybrat jednu z 16,8 mil. barev. Skvěle se hodí, pokud chcete sladit barvy s ostatním PC příslušenstvím, jako jsou podsvícené klávesnice nebo podsvícená sluchátka. Myši s RGB podsvícením pořídíte cca od 2000 korun.
Myši s vícebarevným a RGB podsvícením nabízí kromě možnosti změnit barvu také "efekt podsvícení" (například prolínání barev, blikání a další). Efekt si nastavíte v programu dodávaném výrobcem.
Hide description
Was this information useful?
This form is for collecting Feedback Only. If you have any other inquiries, please our Customer Care team here.
Is something missing or displayed incorrectly? Let us know your suggestions so we can improve the website and customer experience.
Best Deals
1.
Gaming mouse wired, optical, 0,98ms response time, 3200 DPI, 7 buttons, 7 programmable buttons, monochrome, suitable for right-handed people, size L, USB, cable length: 1,8m, black
2.
Gaming mouse wired, optical, 1ms response time, 16000 DPI, 7 buttons, 7 programmable buttons, multicoloured, suitable for right-handed people, size L, USB, cable length: 2,13m, black
3.
Gaming mouse wired, optical, 8200 DPI, 6 buttons, rgb, suitable for right-handed people, size M, USB, cable length: 2m, black
Herní myši
Víte, jak vybrat herní příslušenství? Poradíme vám a při té příležitosti prozkoumáme nabídku značky...
Začala nová sezóna Mistrovství ČR v počítačových hrách. Letos došlo na novinky v pravidlech a na fanoušky...
Jistě sami uznáte, že k častému hraní her vám lépe poslouží kvalitnější myš než jen model za pár...
Philips Hue spojil síly s výrobcem počítačových periferií Razer. Společně učinili další krok k tomu, aby...
Logitech G502 Lightspeed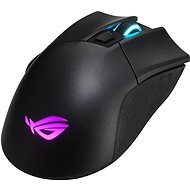 ASUS ROG Gladius II Wireless
Herní myši
In the category Herní myši on Alza.cz, we currently have a total of 299 products, which you can easily buy online and get quickly delivered. See all of your purchases and make orders on our easy-to-use app.
Enter product name
Note (link, Part number etc.):
Check out products sorted by price starting with the lowest price in the category cheap herní myši
Check out products sorted by price starting with the highest price in the category best sellers, best herní myši
You'll find products sorted by reviews starting from the highest ranked in herní myši reviews