Myš je důlěžitým pomocníkem při používání počítače. Usnadní práci a je nezbytná pro hraní her. Při výběru myši se nejdříve zaměřte na tvar myši. Většina modelů je určená pro praváky, existují však i myši pro leváky nebo myši symetrické, které lze držet v levé i pravé ruce. Přečtěte si o myších více a na co se při výběru zaměřit.
Continue
Jak vybrat myš
Protože existuje velké množství myší, může být těžké se v nich vyznat. Pohodlnost práce s myší ovlivňuje značné množství faktorů. Od ernonomie, přes přenost, až po jejich odezvu. V základu rozlišujeme myši podle jejich určení a způsobu připojení, Od herní myši můžete čekat naprosto odlišené funkce než od myši kancelářské.
Herní myši
Ke hraní her je důležitá nízká odezva. Většina herních myší je proto drátových. Krom levého a pravého tlačítka mají i další a ta mohou být programovatelná. Herní myši se vyrábí v mnoha designech – oblíbené jsou barevně podsvícené. Díky pogumovanému povrchu se v ruce dobře drží a nekloužou. Dražší modely umožňují nastavit rozměry a pomocí závaží hmotnost.
Velmi nízká odezva
Důraz na design
Využitelné i na práci
Kancelářské a cestovní myši
Jsou to univerzální myši vhodné do domácnosti a pro pracovní využití. Vyrábí se v decentních provedeních a bez podsvícení. Dražší modely jsou zaměřené především na komfort při dlouhodobém držení. Bývají řádově levnější než herní myši, ale s řádově větší odezvou a měnší odolností. Cestovní myši se vyrábějí v menších rozměrech, aby se vešly do tašky na notebook. Zpravidla se jedná o bezdrátové modely.
Levné a bezdrátové
Důraz na funkčnost
Ergonomie přizpůsobená na práci
Nevhodné na hraní her
Vysoká odezva
Ostatní specializované typy myší
Bezdrátové nebo drátové připojení?
Drátové
Mají nízkou odezvu do 2 ms a oproti podobně vybaveným bezdrátovým modelům jsou levnější. Nevýhodou drátových myší je omezení v podobě délky kabelu. Připojují se skrze rozhraní USB. Drátové myši jsou ideální pro hráče her, i když moderní bezdrátové myši odvedou stejně dobrou práci.
Bezdrátové
Ve srovnání s drátovými modely neomezují pohyb kabelem (dosah cca 10 m). Bezdrátové myši mají zpravidla vyšší odezvu, a tak se zpravidla nehodí na hraní her (neplatí pro nejlepší modely bezdrtáových herních myší). Jsou napájené bateriemi (většinou tužkové, nebo mikrotužkové), případně akumulátory, proto bývají těžší. Jsou vhodné k počítači, se kterým se manipuluje (přenáší se) – typicky k notebooku.
WiFi – oproti podobně vybaveným Bluetooth myším bývají levnější. Využívají USB přijímač, který vám v PC zabere jeden USB port. Mají menší odezvu než BT myši.
Bluetooth – na rozdíl od WiFi modelů nezaberou žádný USB konektor. Myši s technologií Bluetooth však lze připojit pouze k PC, který je touto technologií také vybavený. Oproti podobně vybaveným WiFi myším bývají dražší.
Vyberte vhodnou velikost
Myš vám musí padnout do dlaně. Její ideální velikost lze odvodit z délky od špičky prostředníčku do prvního záhybu zápěstí.
Délka
Vaše velikost
21 cm a více
XL
19 - 21 cm
L
17 - 19 cm
M
Méně než 17 cm
S
Na co dalšího se při výběru myši zaměřit
Technologie snímače
Optická myš vs. laserová myš – dnešní optické snímače jsou na stejné úrovni jako laserové. Lze ale s jistotou říci, že levný optický snímač nebude dosahovat stejné kvality, jako levný laserový. Naopak nejkvalitnější optické snímače jsou nejpřesnější na trhu. Zatímco optické mají problémy s většinou horších povrchů, laserové si poradí téměř s každým.
Bluetrack – poradí si s nejvíce typy povrchů. Vyrábí je pouze Microsoft a jen v rámci kancelářských myší.
DPI
Vyšší DPI umožňuje provést velký pohyb kurzoru (šipky na obrazovce) malým pohybem myši. Standardní citlivost je dnes okolo 1000 DPI. Ideální jsou modely, které umožňují nastavení DPI, protože každá činnost má na DPI jiné nároky. Herní myši často umožňují přepínaní DPI pomocí tlačítka.
Kolečko
Může mít funkci naklápění do stran, což umožňuje posouvat obrazem i vodorovně. Funkce volného protáčení kolečka Hyperscroll (kolečko můžete roztočit) umožní rychle procházet dlouhé dokumenty. Myši s Hyperscrollem vyrábí pouze Logitech. Speciálním typem jsou dotykové plošky nahrazující běžné kolečko.
Hide description
Was this information useful?
This form is for collecting Feedback Only. If you have any other inquiries, please our Customer Care team here.
Is something missing or displayed incorrectly? Let us know your suggestions so we can improve the website and customer experience.
Best Deals
1.
Mouse wired, optical, 1000 DPI, 3 buttons, suitable for left-handed people, size M, USB, cable length: 1,5m, black
2.
Gaming mouse wired, optical, 0,98ms response time, 3200 DPI, 7 buttons, 7 programmable buttons, monochrome, suitable for right-handed people, size L, USB, cable length: 1,8m, black
3.
Mouse wireless, optical, 1600 DPI, 6 buttons, vertical, size M, black
Myši
Víte, jak vybrat herní příslušenství? Poradíme vám a při té příležitosti prozkoumáme nabídku značky...
Razer Naga Trinity přináší skvělou kombinaci univerzálnosti a specializovanosti. Díky systému výměnných...
Jistě sami uznáte, že k častému hraní her vám lépe poslouží kvalitnější myš než jen model za pár...
Philips Hue spojil síly s výrobcem počítačových periferií Razer. Společně učinili další krok k tomu, aby...
Logitech G502 Lightspeed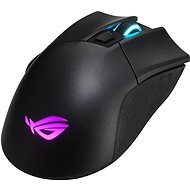 ASUS ROG Gladius II Wireless
Myši
In the category Myši on Alza.cz, we currently have a total of 674 products, which you can easily buy online and get quickly delivered. See all of your purchases and make orders on our easy-to-use app.
Enter product name
Note (link, Part number etc.):
Check out products sorted by price starting with the lowest price in the category cheap myši
Check out products sorted by price starting with the highest price in the category best sellers, best myši
You'll find products sorted by reviews starting from the highest ranked in myši reviews