Základní desky MSI
Společnost MSI je jednou z největších a nejúspěšnějších firem na trhu základních desek pro počítače. Proto výběrem motherboardu od této tchajwanské firmy rozhodně neuděláte chybu. Ať už ji potřebujete do kanceláře nebo na doma, na hraní či k profesionálnímu využití, základní deska MSI vás rozhodně nezklame. Zaujme unikátním chlazením, podporou moderních technologií i těch nejnovějších procesorů a grafických karet. Přečtěte si, co všechno tyto desky nabízí.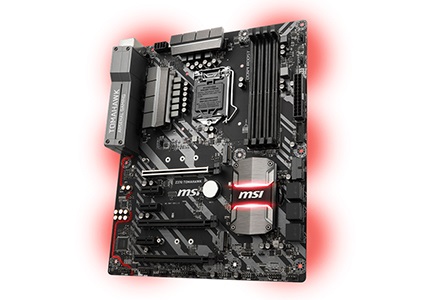 Základní desky MSI Z270 pro nenáročné
Pokud hledáte základní desku pro kancelářskou práci, multimédia či méně náročné hraní, MSI Z270 je správnou volbou. V nabídce najdete formáty ATX i micro ATX a patice pro nejnovější procesory. Novou úroveň hudebního prožitku vám poskytne integrovaný zesilovač Audio Boost Pro. Zároveň si vás MSI základní desky podmaní stylovým designem a kvalitní konstrukcí s titanovými pláty. Ty posilují nosnost desky, takže vám déle vydrží.
Herní základní desky MSI
Jestli jste zapálený pařan a hledáte našlapanou desku s pořádným výkonem, rozhodně se podívejte na vlajkovou loď herních desek MSI Z370 TOMAHAWK. Na tu lze díky podpoře AMD CrossFireX připojit více grafických karet AMD. Díky M.2 konektoru připojíte ty nejrychlejší SSD disky pro rychlé načítání her. Elegantní je také RGB podsvícení Mystic Light. Vynikající technologie Gaming LAN zkvalitňuje připojení při hraní online her. To vše nabízí MSI Z370 TOMAHAWK a další herní desky.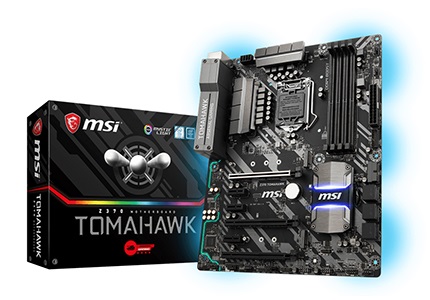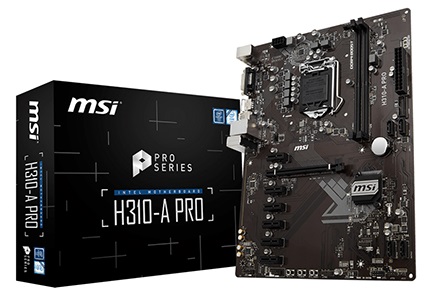 Profesionální MSI základní desky
Společnost MSI nabízí i profesionální základní desky se zaměřením na pracovní stanice, editaci videa, 3D grafiku nebo těžbu bitcoinů. Tyto desky se mohou pyšnit možností zapojení několika grafických karet naráz a podporují přetaktování komponentů. Tomu napomáhá kvalitní odvod tepla a integrovaná podpora pro vodní chlazení. Větráky na MSI základních deskách automaticky regulují větráky pro dosažení rovnováhy teploty a hluku.
Was this information useful?
This form is for collecting Feedback Only. If you have any other inquiries, please our Customer Care team here.
Is something missing or displayed incorrectly? Let us know your suggestions so we can improve the website and customer experience.
Best Deals
1.
Motherboard - AMD B450, DDR4, 2x PCIe x16, 6x SATA III, M.2, USB 3.1 Gen 2, GLAN, DVI-D, HDMI, 8ch audio, ATX, scAM4, Ryzen
2.
Motherboard AMD X570, DDR4, 2x PCIe x16 4.0, SATA III RAID, USB 3.2, 1x GLAN, M.2, Wi-Fi, HDMI, 8ch audio, ATX, scAM4, Ryzen
3.
Motherboard - Intel B360, 2x PCIe x16, DDR4 2666MHz, 4x SATA III, 2x M.2, USB 3.1 Gen 2, GLAN, DVI, HDMI, DisplayPort, 8ch audio, mATX, sc1151, only for Coffee Lake processors
Základní desky MSI
Enter product name
Note (link, Part number etc.):
Check out products sorted by price starting with the lowest price in the category cheap základní desky MSI