Do you want the best PC with maximum performance, but are not sure what to look for when choosing? Read on to get some tips on what configuration to choose when you don't want to compromise and want the best gaming PC your money can buy. Get inspired.
Continue
Do I need a high-end gaming PC?
High-end gaming computers are there for people who require maximum performance and reliability without any compromises. These PCs can handle advanced graphic apps and hardcore gamers will appreciate all the breath-taking details in 4K resolution. Although a gaming PC under 2000 EUR is usually enough for high-end gaming, the price can certainly climb even higher.
Top-notch virtual reality support.
Fast SSD and high-capacity HDD.
Ultra settings even in the most performance-intensive games.
i
Do you want a powerful PC built by gamers for gamers? Check out our Alza Gaming PCs. We offer an extended three-year warranty, on-line service, and guaranteed repair within 5 working days.
What components should the best gaming PC have?
A high-end gaming PC is defined mainly by these crucial components.
An expensive desktop PC needs a high-quality motherboard
If you are really investing in your system, you need an ATX or eATX motherboard with the Z170/Z270 or X299 chipset for Intel and the B350 or X370 for AMD. It is a good idea to choose an NVMe motherboard, which support fast SSDs, and also include HDMI, USB-C or DisplayPort video outputs.
Do you want to learn more on how to choose a motherboard? Visit our motherboard category for all the info you need.
The processor is the basic building block for any powerful PC
A high-end PC needs a powerful Intel Core i9, i7, or a competing AMD Ryzen processor, which offers up to 32 working cores in the Threadripper configuration. The fastest processors tick at a clock speed of up to 4.7 GHz and can handle challenging games and computationally intensive apps.
What graphics card should my high-end PC have?
A dedicated graphics card with at least 4GB of memory is a must for any powerful computer. For the best gaming PCs, we recommend 8GB of memory or more and SLI technology support, allowing you to plug in up to 4 NVIDIA graphics cards simultaneously in a 4-way mode. AMD GPUs with CrossFireX provide the same option.
Some of the most expensive computers available are video editing PCs. They are powerful enough to allow you play games with all the bells and whistles enabled, but they are optimised for video editing.
Get the best gaming PC with plenty of RAM
The best gaming PCs have at least 16GB of RAM, which is key if you want to play the most performance-intensive games and enjoy smooth multitasking. For the truly hardcore there are systems with 32GB RAM. If you want uncompromising power, make sure to opt for DDR4 memory with at least dual-channel support. The clock cycles also affect the overall speed—the best RAM modules are clocked at 3000 MHz or more.
i
Timing (CL) is also an important parameter of RAM performance. This is the interval that elapses between the READ command being sent by the controller and the moment the data becomes available.
What storage should I choose for my high-end gaming PC?
The best gaming PC should offer a sufficiently large and fast SSD to ensure fast data loading for games and the operating system. We recommend using modern SSDs with M.2 interface. For your files, choose a high-capacity HDD with a speed of 7200 RPM.
Should I invest in a powerful setup from the start or get cheaper components and then upgrade?
If you pay extra when buying, you will get a powerful PC that will last you years without requiring any upgrades. An alternative solution is to purchase a more budget system and then upgrade the key components when your PC just won't be able to keep up anymore. The answer depends on your personal wants and needs.
A powerful PC also needs a high-quality gaming monitor. The best computers can also output to multiple 4K monitors.
Want to invest less? Check out our more budget gaming PC options
If the most powerful high-end group seems a bit too pricey for you, make sure to check out our more budget gaming PC categories.
Moderately High-End Gaming PCs
Moderately high-end gaming PCs are still among the most powerful systems available. Enjoy your 4K resolution and get a full VR experience.
Upper Mid-Range Gaming PCs
Upper mid-range PCs are usually marked VR-Ready, which means they support virtual reality. Games generally run on High settings and in Full HD.
Lower Mid-Range Gaming PCs
Lower mid-range systems have more modest capabilities, but you can still play games on Medium settings in Full HD. These PCs also make a good choice if you want an all-purpose home computer.
Most Affordable Gaming PCs
These PCs are basically the opposite of the systems we have talked about in this category. You can play older titles or retro games on them. New games, however, will only run on Low settings, if the PC manages to run them at all. Nevertheless, it is the most budget-friendly way to play PC games.
Hide description
Was this information useful?
This form is used only for evaluating the information in the description above.
If you have any question about our products, services, transport or any other request, please contact our customer support.
What should be improved? Is anything missing here? Is anything wrong? Share it with us.
Best Sellers
1.
Gaming PC , Intel Core i7 10700F Comet Lake 4,8 GHz, NVIDIA GeForce RTX 3070 8GB, RAM 32GB DDR4, SSD 1000GB, Without Optical Drive, Wi-Fi, HDMI and DisplayPort, 2× USB 3.1, 2× USB 2.0, Case Type: Midi Tower, Windows 11 Home
+ FREE Internet Security Bitdefender worth 699,-
2.
Gaming PC , Intel Core i7 11700KF Rocket Lake 5 GHz, NVIDIA GeForce RTX 3080 10GB, RAM 32GB DDR4, SSD 1000GB + HDD 2TB 7200 RPM, Without Optical Drive, Wi-Fi, HDMI, DisplayPort and USB-C, 2× USB 3.1, 6× USB 2.0, Case Type: Desktop, Windows 11 Home
+ FREE 2 Gifts worth 1 500,-
3.
Gaming PC , Intel Core i7 12700F Alder Lake 4,9 GHz, NVIDIA GeForce RTX 3060 Ti 8GB, RAM 16GB DDR4, SSD 1000GB, Without Optical Drive, Wi-Fi, HDMI and DisplayPort, 4× USB 3.1, 4× USB 2.0, Case Type: Midi Tower, Windows 11 Home (665Q6EA)
How to Choose a Gaming PC
No longer sold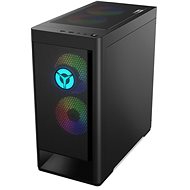 Lenovo Legion T5 26IAB7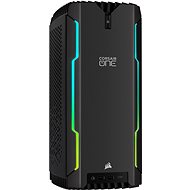 Corsair ONE i300 (CS-9020031-PE)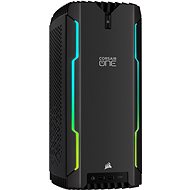 Corsair ONE i300 (CS-9020033-PE)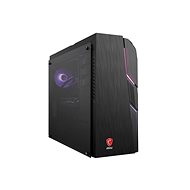 MSI MAG META 5 5EDS-1061EU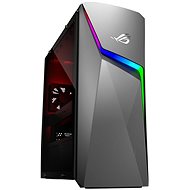 ASUS ROG Strix G10DK-R5800X112W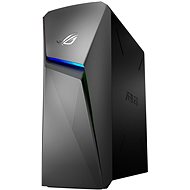 ASUS ROG Strix G10CE-711700143W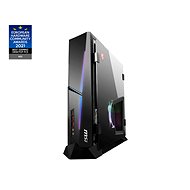 MSI MEG Trident X 12VTF-001EU
High-End Gaming PCs
In the category High-End Gaming PCs on Alza.cz, we currently have a total of 89 products, which you can easily buy online and get quickly delivered. See all of your purchases and make orders on our easy-to-use app.
Check out products sorted by price starting with the lowest price in the category cheap high-End Gaming PCs
Find products sorted from the most expensive to the cheapest in the category most expensive high-End Gaming PCs
Check out products sorted by price starting with the highest price in the category best sellers, best high-End Gaming PCs
You'll find products sorted by reviews starting from the highest ranked in high-End Gaming PCs reviews