U her si všímáme nároků na procesor, operační paměť a grafickou kartu, jelikož tyto počítačové součástky mají na svižnost spouštěných her a dalších programů největší vliv.
Continue
Nabízíme dva typy distribuce:
nacházejí se na fyzickém médiu, či je obdržíte společně s krabičkou, popřípadě manuálem. V současnosti však fakt, že si objednáte krabicovou hru, již ne vždy znamená, že bude celý herní obsah dostupný na přiloženém nosiči, jelikož se občas stane, že budete muset zbytek dat stáhnout z internetu. Přesto však platí, že krabicové hry jsou oblíbené především u náruživých sběratelů krabiček, včetně speciálních edic a uživatelů, nedisponujících rychlým internetovým připojením.

obsahuje počítačové hry, které jsou distribuovány formou elektronické licence. K těmto hrám po zakoupení obdržíte elektronický sériový klíč, jenž posléze lze uplatnit na některém z distribučních platforem vydavatelů, jako jsou například Steam, Uplay, či Origin.
Herních žánrů je celá řada:
Hide description
Was this information useful?
This form is for collecting Feedback Only. If you have any other inquiries, please our Customer Care team here.
Is something missing or displayed incorrectly? Let us know your suggestions so we can improve the website and customer experience.
Best Deals
1.
PC Game - Enjoy Los Santos thanks to the computing power of modern computers at higher resolution, with better detail, dense traffic, increased visibility, enhanced AI, new exteriors, advanced weather system and damage effects, GTA Online
2.
PC Game - the edition includes all the additions - Treasures of the Past, From the Ashes, The Amorous Adventures of Sir Hans Capon, Band of Bastards and A Woman's Lot
3.
PC Game - For the first time in the franchise history, players will explore ancient China. The Han Dynasty crumbles before the child-emperor. He is but a figurehead; a mere puppet for the tyrant warlord Dong Zhuo. It is a brutal and oppressive regime, and as Dong Zhuo's power grows, the empire slips further into the cauldron of anarchy. Three heroes, sworn to brotherhood in the face of tyranny, are the only hope.
Hry pro PC
Po konferenci PC Gaming Show, kde byl představen trailer k Vampire: The Masquerade – Bloodlines 2 se v...
John Wick se díky veleúspěšné filmové sérii stal ikonickým akčním hrdinou, jehož chce mít ve své hře každý...
Ubisoft na své tiskové konferenci odhalil, co si majitelé taktické akce Tom Clancy's The Division 2...
Marvel's Avengers je projekt, který dlouho ležel pod rouškou tajemství. Od zveřejnění prvního traileru na...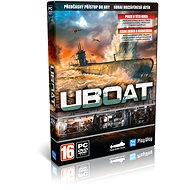 Uboat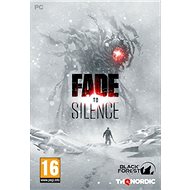 Fade to Silence
Warhammer Chaosbane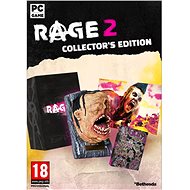 Rage 2 Collectors Edition
Enter product name
Note (link, Part number etc.):