Odstraňování či úprava vousů je běžnou rutinou každého muže. Aby bylo holení příjemné, rychlé a efektivní, je třeba používat správný holicí strojek. Rozdíly mezi planžetovými a frézkovými holicími strojky dnes už prakticky vymizely. Na trhu jsou i modely, které jsou určeny pro citlivou pokožku nebo voděodolné holicí strojky pro mokré holení. Důležité jsou rovněž doplňkové funkce jako rychlonabíjení nebo samočistění.
Continue
Planžetové holicí strojky pro muže
Planžetové holicí strojky pro muže jsou vybaveny systémem kmitajících nožů umístěných pod planžetami. Vousy při holení projdou otvory v planžetách a následně jsou ustřiženy.
Čím více planžet, tím snazší oholení a lepší kopírování tvaru obličeje.
Většina modelů využívá 3 planžety.
Frézkové holicí strojky pro muže
Frézkové neboli rotační holicí strojky na vousy využívají rotující hlavice s břity, které dokážou přesně kopírovat kontury obličeje.
Frézkové strojky většinou disponují 2 až 3 hlavicemi.
Oproti planžetovým strojkům jsou tišší.
Je lepší planžetový, nebo frézkový holicí strojek?
Zatímco dříve byly planžetové holicí strojky vhodné spíše pro časté a pravidelné holení kratších vousů a frézkové zase pro holení a úpravu delších či hustších vousů, dnešní holicí strojky si poradí se všemi typy vousů bez rozdílu, ať už jsou planžetové nebo frézkové.
Pokud máte pozitivní zkušenosti například s planžetovým strojkem, doporučujeme se držet své preference, jelikož jste již zvyklí na tento způsob holení – totéž platí i pro frézkové holicí strojky.
Pokud jste dosud preferovali žiletku, při výběru se odpíchněte od dalších parametrů a uvidíte, který typ strojku vyjde z výběru lépe.
Holicí strojky pro citlivou pokožku
K sehnání jsou speciální planžetové modely s funkcí chlazení, která zmirňuje podráždění pokožky při holení.
U frézkových strojků se můžete setkat se speciálním měkčeným povrchem hlavic, které jsou šetrné k pokožce a značně snižují míru podráždění.
Způsob napájení holicích strojků
Akumulátorový holicí strojek
Ideální na cesty i na domácí použití.
Při jednom nabití většinou vystačí na několik holení.
Některé modely nabízí funkci rychlonabíjení.
Elektrický holicí strojek
Nutnost napájení přímo z elektrické sítě.
Výhodou bývá nižší cena.
Velmi praktické jsou holicí strojky, které kombinují síťový a akumulátorový způsob napájení. Jestliže dojde k vybití strojku během holení, stačí jej zapojit do zásuvky a v odstraňování vousů pokračovat.
Další funkce holicích strojků na vousy
Mokré holení – strojek lze používat ve sprše, je vodotěsný a v rámci běžné údržby ho stačí opláchnout pod tekoucí vodou.
Samočisticí funkce – po zapojení do stanice se kromě nabíjení začne holicí strojek i sám čistit.
Rychlonabíjení – akumulátorový strojek je nabit za pouhou hodinu.
Příslušenství – praktické zastřihovací nástavce vám usnadní úpravu vousů.
Hide description
Was this information useful?
This form is for collecting Feedback Only. If you have any other inquiries, please our Customer Care team here.
Is something missing or displayed incorrectly? Let us know your suggestions so we can improve the website and customer experience.
Best Deals
1.
Foil shaver - triple shaving system with Micro Comb, SensoFoil, retractable beard trimmer, powered by battery/cord, washable
2.
Foil Razor -- ComfortCut blade system, rotating heads in 5 directions, accurate beard trimmer, 30m operating time, 8h charging time, travel lock for dry and wet shaving, colour black/blue, Philips 1000 series body shaving: for dry and wet whole body shaving, 3mm replaceable clip, waterproof, loop
3.
Foil shaver - razor and hair cutter for men, dry and wet shaving/body hair removal, 60min of operation per 60min charging time, Li-Ion battery, accessories: back hair shaving attachment, 3mm, 5mm and 7mm trimming attachments
Pánské holicí strojky
Chtěli byste vlasy zdravé a lesklé i přesto, že si je často fénujete, žehlíte nebo kulmujete? Chcete...
Otestovali jsme jeden z nejdražších frézkových holicích strojků Philips S9000 Prestige. V čem...
Čekáte na vhodnou příležitost ke koupi nového holicího strojku nebo zastřihovače? Tak právě nastala. K&...
Nejste fandové pečlivě udržovaného plnovousu? Máte raději každý den dokonale oholenou tvář? V tom případě...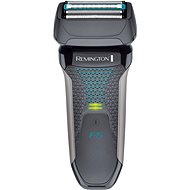 Remington F5000 Style Series F5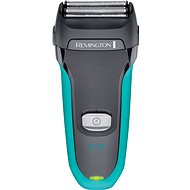 Remington F3000 Style Series F3
Pánské holicí strojky
In the category Pánské holicí strojky on Alza.cz, we currently have a total of 78 products, which you can easily buy online and get quickly delivered. See all of your purchases and make orders on our easy-to-use app.
Enter product name
Note (link, Part number etc.):
Check out products sorted by price starting with the lowest price in the category cheap pánské holicí strojky
Check out products sorted by price starting with the highest price in the category best sellers, best pánské holicí strojky
You'll find products sorted by reviews starting from the highest ranked in pánské holicí strojky reviews