Sitting and working at a computer will obviously not make you an athlete, but it doesn't have to cause direct harm such as back, arm or neck pain. That's why it's essential to build an ergonomic workstation, which means much more than just trying not to slouch. There are a number of practices and rules that will make your computer work much healthier.
Ergonomics is essential for the comfortable use of computers. Proper desk seating and several ergonomic tools will increase your productivity and prevent ailments such as carpal tunnel syndrome and back pain. How can you sit properly and which devices will help you? Just follow our advice.
Continue
How to Sit Properly at a Computer. What Is Ergonomics?
Does your body ache after a long day of sitting at a computer? Do you suffer from lower back pain? How to sit properly in a chair? What is ergonomics? It is the science that deals with human health within the work environment. Based on these findings, a number of products offer ergonomic designs that largely alleviate back pain and prevent carpal tunnel syndrome.
Right Angle Rule - the Basis for Seating Ergonomics
It is easy to understand the basic rules of the ergonomics of sitting at a computer. It is enough to remember the right angle rule: there should be a 90° angle between the thigh and the calf and also between the back and the thighs. It is also advisable to have a right angle between the upper arm and forearm.
Positioning Your Ergonomic Desk for Better Workstation Ergonomics
A height adjustable ergonomic desk is key to healthy sitting at the computer and for proper workstation ergonomics. It allows you to adjust the optimum height of the desk so that the angle between the forearm and the upper arm is at 90°. A positioning ergonomic desk also allows you to alternate between sitting and standing work, which prevents back pain and promotes your overall health.
Ergonomic seating in front of the computer is also supported by proper foot pads that allow you to adopt an optimal position when working and thus relieving pressure on your legs and spine.
Ergonomic Chairs for Healthy Sitting Promote Correct Sitting Posture
Ergonomic chairs that promote healthy sitting that do not put strain on your back are essential when you have to sit in front of a computer for a prolonged period of time. Ergonomic office chairs allow you to change the position of the seat and backrest so you can stretch out and not have to sit in just one position. They often have lumbar support, a headrest and an anatomically shaped or three-dimensional ergonomic office chair seat.
i
Do you have an ordinary chair at home and still suffer from back pain? Then your problems will certainly be solved by using an ergonomic chair seat cushion which contributes to achieving a correct sitting posture and promotes healthy sitting at the computer.
Monitor Holders - Workstation Ergonomics
Holders for monitors are part of workplace ergonomics. The ideal position for proper seating at the computer is that the top edge of the monitor is at eye level. The distance of the head from the monitor should be approximately 40-70cm. The correct monitor position helps maintain a healthy body position and prevents unnecessary strain on the spine.
Adequate back and spinal support is essential when working on a computer. Ergonomic armrests help to correct your posture and reduce back pain.
Use a Vertical (Ergonomic) Mouse to Prevent Carpal Tunnel Syndrome
A vertical ergonomic mouse offers a unique shape that feels very comfortable while reducing the risk of carpal tunnel syndrome. The ergonomics of this solution ensure that the forearm remains free in the air and the wrist is flush with the forearm when working with the mouse.
i
What if you don't like an ergonomic mouse but still care about the ergonomics of your workstation? Look into using specially shaped ergonomic mouse pads which counteract the development of carpal tunnel syndrome and are very comfortable even if you have to work with a computer for long periods of time.
Ergonomic Keyboards
Ergonomic keyboards are specially shaped for maximum comfort. The modified key layout makes typing easier and reduces wrist strain. Ergonomic keyboards also offer a practical and comfortable armrest to reduce the risk of carpal tunnel syndrome.
Hide description
Was this information useful?
This form is used only for evaluating the information in the description above.
If you have any question about our products, services, transport or any other request, please contact our customer support.
What should be improved? Is anything missing here? Is anything wrong? Share it with us.
Best Sellers
1.
Height Adjustable Desk - without worktop, manually adjustable from 73cm to 123cm, handle to move the table up and down, recommended worktop dimensions: (1200-1800) x (650-850) mm, max load: 70kg
2.
Monitor Arm for tables, 17" to 32", max load of 9kg, tilt -45°/+90°, rotating 180°, rotation 360°, VESA 100×100 and 75×75 mm, mounting kit, cable management system
3.
Mouse - vertical, wireless, optical, 4000DPI, 4 buttons, bluetooth, USB and wireless USB receiver, black
Ergonomics & Good Sitting Posture
Robustní kovový rám, pohodlná eko-kůže, výplň z paměťové pěny. To všechno a ještě mnohem víc nabízí herní...
Chytrá řešení pro pohodlnější, praktičtější a úhlednější kancelář? Právě to najdete mezi novinkami značky...
31.5" MSI Optix G321CQP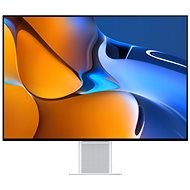 28" Huawei MateView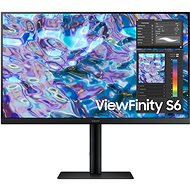 27" Samsung 27B610E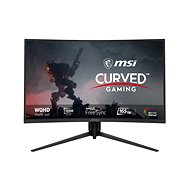 27" MSI Optix G271CQP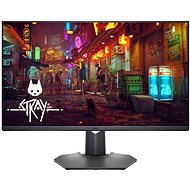 31.5" Dell Gaming G3223Q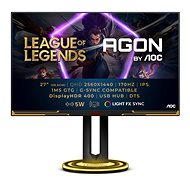 27" AOC AG275QXL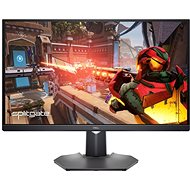 31.5" Dell Gaming G3223D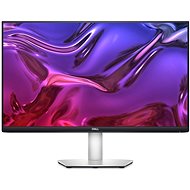 27" Dell S2723HC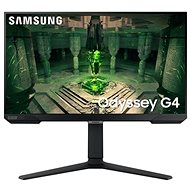 25" Samsung Odyssey G40B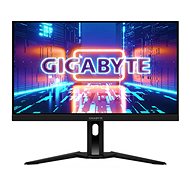 27" GIGABYTE M27Q P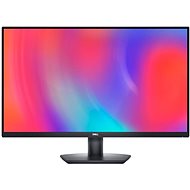 31.5" Dell SE3223Q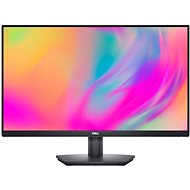 27" Dell SE2723DS
Ergonomics & Good Sitting Posture
In the category Ergonomics & Good Sitting Posture on Alza.cz, we currently have a total of 1072 products, which you can easily buy online and get quickly delivered. See all of your purchases and make orders on our easy-to-use app.
Enter product name
Note (link, Part number etc.):