Vstupenku do první řady neskutečné a vzrušující zábavy získáte jen po nasazení 3D brýlí pro VR. Ihned poté se posunete až na samotnou hranu vašich smyslových vjemů a obklopí vás virtuální svět v pokročilé simulaci. Kromě herní zábavy si vyzkoušíte také výukové aplikace, sledování filmů nebo dokonalejší prohlížení 3D modelů.
Continue
VR brýle k mobilu
V podstatě slouží jako držák na výkonný chytrý telefon. Před očima pak budete mít právě jeho displej, který však ožije pod náporem mnoha zábavných aplikací. Typickým zástupcem této řady je Samsung Gear VR, ale díky své nízké ceně excelují i CardBoardy složené z kartonového papíru.
VR brýle k počítači
Technicky mnohem vyspělejší řešení, které je nutné připojit k PC s dostatečnou hardwarovou výbavou. To s sebou však přináší zvýšené finanční nároky – nutná kombinace silného PC a 3D brýlí. Sladkou odměnou bude dokonale zpracovaný 3D svět, který vás obklopí v plném rozsahu zorného pole. Váš pohyb uvnitř je snímán pomocí celé řady senzorů nebo kamer. Výsledkem je interaktivní virtuální prostředí, které si maximálně užijete s HTC Vive nebo Oculus Riftem.
VR brýle k herní konzoli
Výhodou virtuálních brýlí k herní konzoli je jejich snadné připojení bez nutnosti řešit kompatibilitu či hardwarové požadavky.
Hide description
Was this information useful?
This form is for collecting Feedback Only. If you have any other inquiries, please our Customer Care team here.
Is something missing or displayed incorrectly? Let us know your suggestions so we can improve the website and customer experience.
Best Deals
1.
HTC Vive
In stock > 5 pcs and in

16 stores
VR Headset - 360° motion tracking, 2160 x 1200 resolution, frequency of 90Hz, SteamVR
2.
VR Headset with 360 ° range, 2880x1600 resolution, 72Hz frequency, 2.0 speakers, microphone, 128Gb
3.
VR Headset - with a 360° range, AMOLED 3.5", Resolution 2880x1600, Frequency 90Hz, USB-C, Bluetooth, SteamVR, package includes: Deluxe Headset, 2 x Drivers, 2 x Base Stations (version 2), 2 x MicroUSB Chargers, 3x Power Adapters, DisplayPort
Brýle pro virtuální realitu
Je tu nový headset pro virtuální realitu, revolučnější než všechny ostatní. HTC Vive Pro Eye přináší...
Začala nová sezóna Mistrovství ČR v počítačových hrách. Letos došlo na novinky v pravidlech a na fanoušky...
Rozšířená realita nabízí unikátní možnosti spojení reálného světa s tím digitálním a projekt Father.io...
This year's CES Fair has introduced countless technological innovations to the world. One of the most...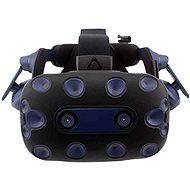 Lea HTC Vive Pro Cover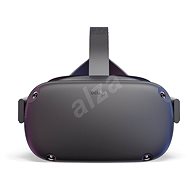 Oculus Quest 128GB
Brýle pro virtuální realitu
In the category Brýle pro virtuální realitu on Alza.cz, we currently have a total of 104 products, which you can easily buy online and get quickly delivered. See all of your purchases and make orders on our easy-to-use app.
Enter product name
Note (link, Part number etc.):
Check out products sorted by price starting with the lowest price in the category cheap brýle pro virtuální realitu
Check out products sorted by price starting with the highest price in the category best sellers, best brýle pro virtuální realitu
You'll find products sorted by reviews starting from the highest ranked in brýle pro virtuální realitu reviews