SmartToys jsou chytré hračky, které lze ovládat pomocí kompatibilního tabletu či telefonu. Naleznete zde nejen oblíbené drony, ale také droidy či roboty.
Continue
Drony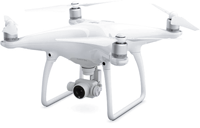 Drony jsou létající RC modely označované také jako kvadrokoptéry. Kvalitní dron má skvělé letové vlastnosti a umí pořizovat profesionální snímky z výšky a nejrůznějších úhlů. Ve většině případů jsou vybaveny kamerou nebo připraveny na montáž například kamery GoPro.
pro amatéry i profesionály
modely pro létání v interiérech i venku
kvalitní fotografie a videa z ptačí perspektivy
možnost ovládání přes mobil nebo tablet
různé letové režimy
Droidi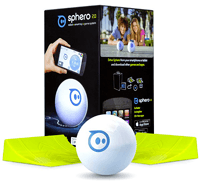 Jako droidy označujeme pozemní chytré hračky ovládané prostřednictvím mobilu nebo tabletu. Stejně jako drony i droidi umožňují nahrávání videí či pořizování fotografií.
revoluční zábava pro děti i dospělé
ovládání mobilem přes Wi-Fi nebo Bluetooth
různé herní režimy
využití rozšířené reality
Roboti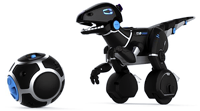 Inteligentní roboty můžete ovládat svým chytrým mobilním zařízením, dálkovým ovladačem či dokonce gesty a hlasem. Každý robot má své unikátní vlastnosti, funkce či herní módy, díky kterým se s ním můžete zabavit na celé hodiny. Touto hračkou tak potěšíte děti i dospělé.
rozvíjí kreativitu, podněcuje představivost
naprogramované chování i interaktivní funkce
možnost programování nových pohybů
ovládání dálkovým ovladačem, mobilem či hlasem a gesty
Hide description
Was this information useful?
This form is for collecting Feedback Only. If you have any other inquiries, please our Customer Care team here.
Is something missing or displayed incorrectly? Let us know your suggestions so we can improve the website and customer experience.
Best Deals
1.
Smart Drone - 4K Hasselblad camera with 3-axis stabilisation, 1" sensor, 2 x optical zooms, up to 8km range, approx. 31-minute flight time at up to 72km/hr, 8GB internal memory, obstacle detection sensors, landing light, Activetrack
2.
Smart Drone - 4K camera with 3-axis stabilisation, range up to 2km, 21min max flight time, max speed 68km/h, weight 430g, GPS, 32MPx Sphere Panoramas, HDR photo, 8GB + micro SD (max.128GB) WiFi, 3-Directional Environment Sensing, ActiveTrack, FlightAutonomy 2.0, Gesture Control, 3x Batteries, 12x Propellers, Backpack, Rechargeable HUB, Power Bank Adapter
3.
Smart Drone - full HD camera, 100m range, flight time: approximately 13 minutes
SmartToys - chytré hračky
Pokud už létáte, nebo to máte v plánu, určitě vás budou zajímat pravidla pro drony z hlediska legislativy...
AI neboli umělá inteligence je termín, který slýcháme v poslední době poměrně často. Co to ale umělá...
Toužíte po dronu, ale nechce se vám utrácet zbytečně moc peněz? Vyzkoušejte drony od BML. Jsou za velmi...
Otestovali jsme Mavic Air, doposud nejmenší a technologicky nejpokročilejší dron značky DJI, která vládne...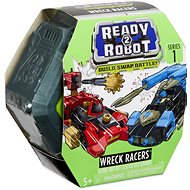 Ready2Robot Wreck Racer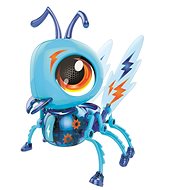 Build-A-Bot Ant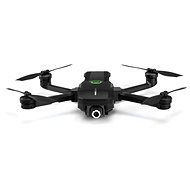 YUNEEC Mantis QX Pack Combo Pack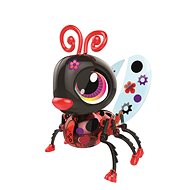 Build-A-Bot Ladybug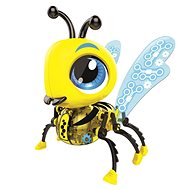 Build-A-Bot Bee
SmartToys - chytré hračky
In the category SmartToys - chytré hračky on Alza.cz, we currently have a total of 320 products, which you can easily buy online and get quickly delivered. See all of your purchases and make orders on our easy-to-use app.
Enter product name
Note (link, Part number etc.):