Sava Bike
Společnost Sava, dříve známá pod označením SAVA Bicycle Creative Design Team, byla založena již roku 2005 v německém Sindelfingenu a v roce 2018 otevřela novou továrnu ve Frankfurtu nad Odrou. Vyrábí kvalitní silniční, skládací a horská kola a v portfoliu nechybí ani dnes stále oblíbenější elektrokola. Jízdní kola Sava se vyznačují použitím uhlíkových vláken nové generace s důrazem na kvalitu a bezpečnost. K dispozici jsou i kola Sava s hliníkovým 2× zeslabovaným rámem tvarovaným pomocí hydroformingu.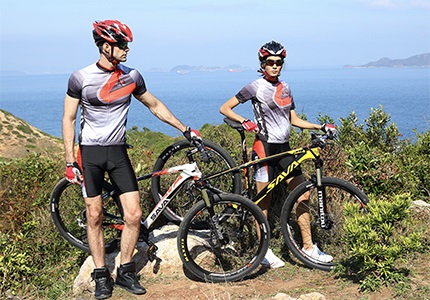 Horské kolo Sava aneb s lehkostí do každého terénu
Horská kola Sava vynikají použitím zesílené karbonové konstrukce na rámu či speciálně zeslabovaným hliníkovým rámem. Jsou vybavena hydraulickými kotoučovými brzdami s vysokou účinností a kvalitními měniči převodů Shimano. Za zmínku stojí i nízká hmotnost, která u některých kol nepřesahuje ani 11 kg. Rovněž potěší i praktické a moderní vedení kabeláže v rámech, skvělé zpracování spojů u hliníkových rámů bez viditelných svárů a vysoce odolné lakování.
Silniční kolo Sava ocení rekreační jezdci i sportovci
Silniční kolo Sava díky svým výborným jízdním vlastnostem splní většinu požadavků rekreačních i sportovních cyklistů. Například celokarbonové silniční kolo Sava Road Carbon je charakteristické použitím nejnovějších uhlíkových vláken nejen při výrobě rámu, ale také karbonové sedlovky a karbonové přední vidlice. Při osazení koly s karbonovými ráfky je hmotnost kola Sava činí pouhých 8,1 kilogramů.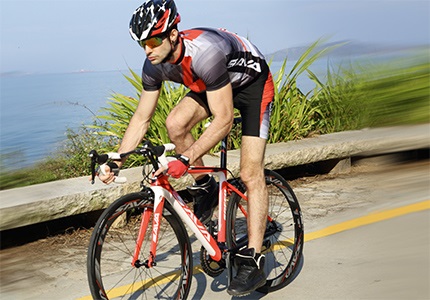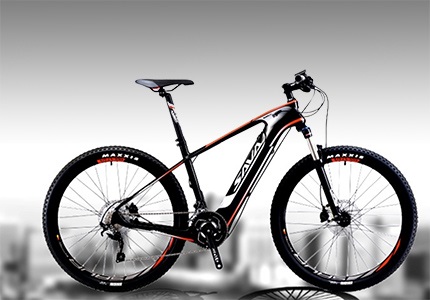 Elektrokolo Sava do města i terénu
Elektrokola Sava se stejně jako ostatní modely vyznačují použitím kvalitních uhlíkových vláken, které umožňují vyrobit odolnou konstrukci rámu s možností upevnění pohonné jednotky a nabíjecích akumulátorů. Jsou osazeny středovými motory Bafang a kvalitním displejem s dobrým kontrastem a jednoduchým ovládáním. Typickým zástupcem je elektrokolo Sava e27 Carbon 6.0, vybavené motorem Bafang a integrovanou Li–Ion baterií Samsung s dojezdem 80 až 90 km na jedno nabití.
Skládací kolo Sava potěší elektropohonem
Společnost Sava Bike vyrábí také oblíbená skládací kola s elektrickým pohonem. Například elektrické skládací kolo Sava e20 Carbon je vyrobeno z karbonových vláken, díky čemuž bylo možné umístit Li–Ion baterii přímo do trubky rámu. Skládací elektrokolo Sava je obvykle vybaveno také hydraulickými kotoučovými brzdami a na jedno nabití ujede až 70 km. To vše při hmotnosti úctyhodných 16 kilogramů.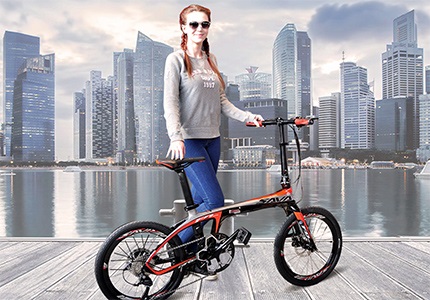 Was this information useful?
This form is for collecting Feedback Only. If you have any other inquiries, please our Customer Care team here.
Is something missing or displayed incorrectly? Let us know your suggestions so we can improve the website and customer experience.
Best Deals
1.
Mountain bike 29" - aluminium frame, number of speeds: 30, Shimano SLX, RD-M7000 rear derailleur, air fork 100mm, Shimano SLX BR-M7000 brakes, weight: 11,9kg
2.
Elektrické horské kolo 27,5"
3.
Mountain bike 29" - carbon frame, number of speeds: 30, Shimano SLX, RD-M7000 rear derailleur, spring fork 100mm, Shimano SLX BR-M7000 brakes, weight: 11,6kg
Jízdní kola Sava
Enter product name
Note (link, Part number etc.):
Check out products sorted by price starting with the lowest price in the category cheap jízdní kola Sava