Při výběru digestoře se soustřeďte na velikost vaší varné desky a způsob, jakým zařízení umístíte. Rozměr digestoře by měl být shodný nebo větší, než je rozměr varné desky. Nejčastěji se vyrábí v šířkách 60 a 90 cm. Podle způsobu umístění máte na výběr z digestoří komínových, ostrůvkových, výsuvných, podstavných a vestavných. Jaká je vhodná právě pro vás?
Continue
Typ digestoře
Komínová – konstruována pro odvod par přes komín. Před nákupem tohoto typu je důležité ověřit, zda máte prostor nad pracovní plochou pro jeho připevnění a přístup do komínu.
Ostrůvková – skvělá varianta, pokud máte varnou desku a pracovní plochu řešenou tzv. ostrůvkem uprostřed kuchyně. Tento typ digestoře je výkonnější, aby si poradil s větším prostorem kuchyně.
Výsuvná – díky možnosti zasunutí je vhodná i do menší kuchyně.
Podstavná – určená k instalaci pod skříňku.
Vestavná – k zabudování do kuchyňské linky. Zvýšenou pozornost je třeba věnovat rozměrům.
Hide description
Was this information useful?
This form is for collecting Feedback Only. If you have any other inquiries, please our Customer Care team here.
Is something missing or displayed incorrectly? Let us know your suggestions so we can improve the website and customer experience.
Best Deals
1.
Cooker Hood - built-in extendable cooker hood, 328m3/h, 3 intensity levels, venting tube diameter 15cm, aluminium grease filter, LED lighting
2.
Cooker Hood 60cm, Maximum power 135m3 / h, Maximum noise level 60dB, Black design, Energy class D, Pushbutton control, Upper-down or rear outflow with reduction, 3 power levels, 1x motor, Ultra SLIM - Lighting 1x LED bulb (6500K), Accessories: Non-return valve, 2x metal grease filter
3.
Cooker Hood - freestanding, maximum extraction rate 412m3/h, 3 intensity levels, venting tube diameter 15cm, aluminium grease filter, LED lighting
Digestoře
Společnost Hoover přichází s lákavou nabídkou pro všechny, kteří řeší nákup nových kuchyňských spotřebičů...
Vaříte rádi jednoduchá a chutná jídla? Milujete italskou kuchyni? V tom případě vás zveme k přečtení...
Společnost Concept působí na českém trhu již téměř 30 let a nabízí domácí spotřebiče té nejvyšší kvality...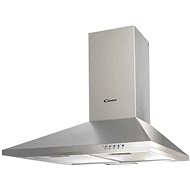 CANDY CCE116/1X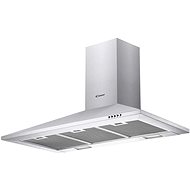 CANDY CCE119/1X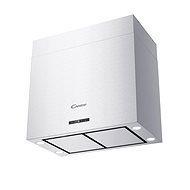 CANDY CIDC 61/1 X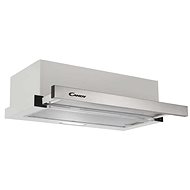 CANDY CBT6130/3X
Digestoře
In the category Digestoře on Alza.cz, we currently have a total of 296 products, which you can easily buy online and get quickly delivered. See all of your purchases and make orders on our easy-to-use app.
Digestoře – proved brands
Enter product name
Note (link, Part number etc.):
Check out products sorted by price starting with the lowest price in the category cheap digestoře
Check out products sorted by price starting with the highest price in the category best sellers, best digestoře
You'll find products sorted by reviews starting from the highest ranked in digestoře reviews