Nokia klasická i moderní zároveň
Mobilní telefony Nokia mají v naší zemi silnou tradici. Tato finská značka stála za zrodem bezdrátového telefonování v devadesátých letech, aby během pár následujících roků získala většinu na trhu. Jak se to stalo? Mohl za to fakt, že každý si v nabídce vybral telefon podle svých požadavků: levný, stylový, extravagantní, pracovní i manažerský. Současná Nokia spadající pod HMD Global na této tradici staví.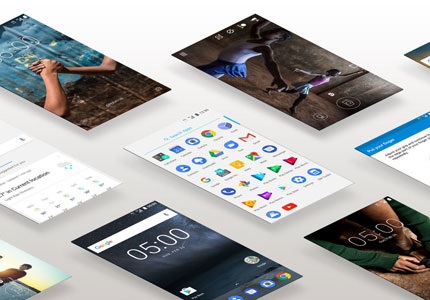 Chytré telefony Nokia
Nokia spojila svou existenci na poli smartphonů s operačním systémem Android. Zvolila jeho nejčistší podobu. To znamená plynulý chod prostředí, rychlé aktualizace a žádné zbytečné aplikace navíc. I nabídka je rozdělená velmi jednoduše a úroveň výkonu poznáte už z názvu: čím vyšší číslo, tím pokročilejší mobil. Zatímco do nižší třídy patří Nokia 3, střed reprezentuje Nokia 5 či 6, a Nokia 8 patří na úplnou špičku.
Tlačítkové telefony Nokia
Nokia nezapomněla ani na klasiku: telefony s tlačítky, jednoduchým ovládáním a pověstí nezničitelných mobilů. Hodí se všude tam, kde potřebujete měřit výdrž v týdnech, kde spolehlivost překoná tisíce funkcí a kde nízká cena je podstatnější parametr, než počet hertzů v procesoru. Ocení je senioři, sportovci nebo děti – pro všechny tyto uživatele je důležitá dostupnost po celý den a robustní konstrukce. Ignorovat však nelze ani pověst legendárního modelu Nokia 3310…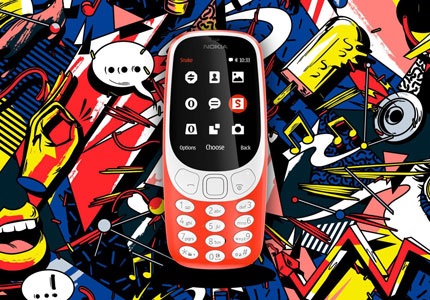 Chytré hodinky Nokia
Zajímavý přístup zvolila Nokia při útoku na wearables, tedy nositelnou elektroniku. Zatímco většina chytrých hodinek míří na outdoorové využití, hodinky Nokia Steel jsou dost odolné na to, aby zvládly i sport, zároveň ale jsou více než reprezentativní na to, abyste si je vzali i k obleku s kravatou a stále přitom mohli měřit, kolik ujdete kroků, jak spíte a kolik kalorií jste spálili.
Chytrá elektronika Nokia
Nokia se angažuje i v rychle se rozvíjejícím segmentu chytré elektroniky. Jejími produkty si můžete vybavit domácnost, aby vás poslouchala na slovo. Druhou část SmartHealth tvoří všemožné vychytávky, které vám pomůžou s hlídáním zdravého životního stylu: sporttestery a nositelná elektronika vás podpoří během sportovních výkonů, zatímco chytré teploměry, tlakoměry a osobní váhy při následném monitoringu zdraví a životosprávy.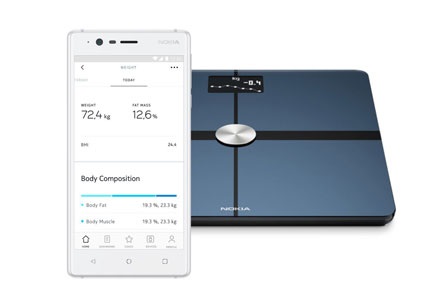 Was this information useful?
This form is for collecting Feedback Only. If you have any other inquiries, please our Customer Care team here.
Is something missing or displayed incorrectly? Let us know your suggestions so we can improve the website and customer experience.
Best Deals
1.
Mobile Phone 5,86" IPS 1520 × 720, processor MediaTek MT6771 (Helio P60) 8-core, RAM 3 GB, internal memory 32 GB, Micro SD up to 400 GB, main camera 13 Mpx (f/2) + 5 Mpx, selfie camera 8 Mpx, GPS, Glonass, LTE, Jack (3,5mm) and USB-C, fingerprint reader, dual SIM, unlocked, battery 3060 mAh, Android 8.1 Oreo
+ FREE 2 Gifts worth 3 153,-
2.
Mobile Phone 6,3" IPS 2280 × 1080, processor Qualcomm Snapdragon 660 8-core, RAM 6 GB, internal memory 128 GB, Micro SD up to 512 GB, main camera 48 Mpx (f/1,8) + 8 Mpx (f/2,2) + 5 Mpx, selfie camera 20 Mpx, electronic stabilization, GPS, Glonass, NFC, LTE, Jack (3,5mm) and USB-C, fingerprint reader, dual SIM, unlocked 10W, battery 3500 mAh, Android 9.0 Pie
+ FREE 2 Gifts worth 3 153,-
3.
Nokia 4.2
Last 23 pcs and in store Praha - Holešovice
Mobile Phone 5,7" IPS 1520 × 720, processor Qualcomm Snapdragon 439 8-core, RAM 3 GB, internal memory 32 GB, Micro SD up to 400 GB, main camera 13 Mpx (f/2,2) + 2 Mpx (f/2,2), selfie camera 8 Mpx, GPS, Glonass, NFC, LTE, Jack (3,5mm) and USB micro, fingerprint reader, dual SIM, unlocked, battery 3000 mAh, Android 9.0 Pie
+ FREE 2 Gifts worth 3 153,-
Mobily Nokia
Enter product name
Note (link, Part number etc.):
Check out products sorted by price starting with the lowest price in the category cheap mobily Nokia