Drátové klávesnice se standardně připojují k počítači skrze USB port. Jsou vybaveny velmi podobně jako bezdrátové klávesnice, ale podstatně jsou levnější. Rovněž uživatel nemusí přemýšlet nad jejich dobíjením, či výměnou baterií. Drátové klávesnice jsou napájeny pomocí kabelu přímo z přístroje. Nevýhodou je omezená mobilita.
Continue
Typy drátových klávesnic podle určení
Klasická klávesnice se hodí pro běžné využití v kanceláři nebo domácnosti
Herní klávesnice se vyznačují schopností regulace barevného podsvícení, možností programování makro tlačítek, pohotovou reakční dobou díky "high-end" spínačům a důrazem na ergonomii.
Kompaktní klávesnice jsou jednoduché klávesnice obdélníkového tvaru se srozumitelným designem a co nejmenšími rozměry, některé modely postrádají numerickou klávesnici a multimediální tlačítka
Důležité parametry drátových klávesnic
Uspořádání (Layout)
Lokalizace klávesnice určuje prezenci symbolů charakteristických pro daný jazyk. Klávesnice s českou lokalizací, proto bude obsahovat například tlačítka ř, č, á, ě apod.
Typ kláves
Mechanické – klasický typ klávesnice, vysoká životnost, kvalitní reakce.
Nízkoprofilové – tiché, podobné notebookovým klávesám.
Chiclet – rovné hrany, čtvercová forma, větší mezery mezi klávesami.
Klávesnice s mechanickými spínači mají výrazně delší životnost než klasických klávesnic. Jedná se o ojedinělý komponent počítačového hardwaru, který nestárne. Kromě hráčů je tento druh klávesnice vhodný například pro uživatele kteří často pracují s dlouhými texty.
Funkční klávesy
Programovatelná klávesy – umožňují přirazení různorodých funkcí k individuálním klávesám a tím zefektivnění ovládání a zjednodušení práce.
Makro klávesy – po jejich stisku se provede nastavená řada příkazů, které klávesnice vykoná stiskem jediné klávesy. Používají se pro ulehčování opakujících se úkolů.
Multimediální klávesy – jsou oblíbené díky jejich navýšené nabídce funkčnosti. Dají se používat k jednoduchému ovládání vašeho počítače a dalších externích zařízení.
Užitečné funkce drátových klávesnic
Numerická klávesnice – obsahuje blok numerických kláves. Perfektní pro častou práci s čísly.
Podsvícené klávesy – ideální pro ty, kteří často pracují za tmy.
Displejové klávesnice – jsou klávesnice s vestavěným displejem, který podle nastavení zobrazuje parametry, například stav baterie nebo čas.
USB Hub – je aparát, který umožnuje extra připojení dalších USB zařízení na jeden samý USB port počítače.
Hide description
Was this information useful?
This form is for collecting Feedback Only. If you have any other inquiries, please our Customer Care team here.
Is something missing or displayed incorrectly? Let us know your suggestions so we can improve the website and customer experience.
Best Deals
1.
Keyboard office, wired, chiclet keys, czech keyboard localisation, USB, black
2.
Gaming keyboard wired with mechanical switches, backlit, czech keyboard localisation, USB
3.
Keyboard compact, wired, low profile keys, czech keyboard localisation, black
Drátové USB klávesnice
Každý hráč potřebuje čas od času vyměnit svůj arzenál příslušenství. Ten čas nastává právě nyní, protože...
Pořiď si na Alza.cz jakékoli přísluško značky Logitech, přihlas se do loterie a třeba právě ty získáš...
Co je to lapboard? Lapboard je klávesnice do klína, díky níž si můžete užít hraní s klávesnicí a myší z...
Herní klávesnice Logitech G413 Carbon skvěle poslouží jak při hraní, tak i při práci, protože kvalitní...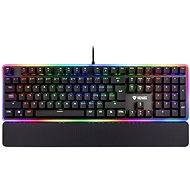 YENKEE YKB 3400 PANZER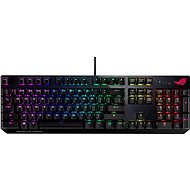 ASUS XA02 ROG Strix SCOPE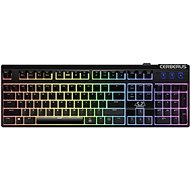 Asus Cerberus Mech RGB US layout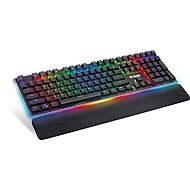 YENKEE YKB 3400US PANZER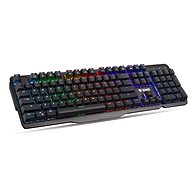 YENKEE YKB 3500US KATANA
Drátové USB klávesnice
In the category Drátové USB klávesnice on Alza.cz, we currently have a total of 351 products, which you can easily buy online and get quickly delivered. See all of your purchases and make orders on our easy-to-use app.
Enter product name
Note (link, Part number etc.):
Check out products sorted by price starting with the lowest price in the category cheap drátové USB klávesnice
Check out products sorted by price starting with the highest price in the category best sellers, best drátové USB klávesnice
You'll find products sorted by reviews starting from the highest ranked in drátové USB klávesnice reviews